Instructors
Adrienne Clancy Founding & Artistic Director of ClancyWorks Dance Company, is a proclaimed "wizard of invention," by the Washington Post. As a "tour de force of unpredictable partnering," her work explores architecturally informed partnering developed amongst diverse artists. Assured to be simultaneously dynamic yet extremely human, the choreography exemplifies an environment of mutual respect and creates images that embrace diversity and community awareness. Her choreography has been performed internationally in England, Colombia, Paraguay, Israel, Mexico, Japan, and Poland.
Clancy was a member of the Bella Lewitzky Dance Company; a Rehearsal Director, Project Director, and Company Member for the Liz Lerman Dance Exchange; a principal dancer for Nora Reynolds Dance and RoCoCo Modern Dance Company; and guest artist for: Maida Withers Dance Construction Company, Victoria Marks, Bill Evans Dance Company, Paradigm Dance Company, Doug Hamby Dance, and Cathy Paine Mixed Media.
---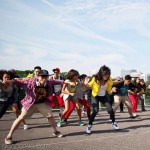 Culture Shock DC is a non-profit organization committed to using the art of hip-hop dance as a tool for providing constructive alternatives for urban youth through dance training and mentor relationships, as well as educating the broader community about the positive influences and possibilities of hip-hop culture.
Culture Shock dancers take their passion one step further by sharing their talents with the surrounding community. The Company's on-going commitment to community involvement is exemplified by its Future Shock and Mighty Shock youth outreach programs. Culture Shock dancers work one-on-one with Future Shock and Mighty Shock kids to offer them a positive alternative to some of the destructive influences plaguing today's youth. The program provides mentoring and dance training to teens and youth ages 17 and under. Future Shock dancers are then given the opportunity to exhibit and showcase their talents to the community, friends, family, and peers.
---
DC Casineros is the premiere Cuban Salsa (Rueda de Casino) dance troupe in Washington, DC, founded in early March of 2005 in the Adams Morgan nightclub Havana Village and directed by Amanda Gill.
Our teaching methodology and practice is based and modeled after the International Foundation "Casino Para Todos" curriculum: (more info)
For information about performances, private classes, team-building and school/workplace presentations please visit: www.dccasineros.org
---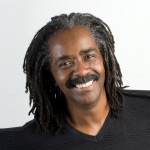 Ralph Glenmore is a former principal dancer with The Alvin Ailey American Dance Theater. He has performed in several Broadway productions, including A Chorus Line, Bob Fosse's Dancin', Reggae and Bubblin' Brown Sugar. He served as Resident Dance Supervisor for The Lion King-Los Angeles Production. He has worked on several production with Debbie Allen and The Debbie Allen Dance Academy, The Lula Washington Dance Theater, The Liz Lerman Dance Exchange, The Duke Ellington School of the Arts, The Dance Institute of Washington as Instructor/Rehearsal Coach/ Choreographer/Stage Manager and Performer. He has recently been awarded The Legend of Dance Award presented by The Black College Dance Exchange. He is now Professor of Jazz Dance at American University and an instructor at The Washington Ballet@ Thearc.
---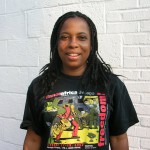 Marcia Howard has been performing with Coyaba Dance Theater since 1997. She began her training in Baltimore, MD with the Francine School of Dance and The Baltimore Dance Theater. She studied West African dance with Sylvia Soumah and traveled to Dakar, Senegal in 2000 to study with Bouly Sonko of Les Ballet du Senegal. Ms. Howard is an Adjunct Faculty member at American University and is on faculty at Dance Place and Coyaba Academy. She is the Assistant Director of Coyaba Dance Theater, an instructor/choreographer with Imagination Stage, and conducts creative movement workshops with the elderly and special needs populations.
---
Carla Perlo is Founder/Director of Dance Place and has had an active career choreographing and teaching for 30 years. She has taught across the US and in London, Paris, Italy, Austria, Israel, Mexico and Brazil. Carla teaches and lectures at Universities, Colleges and Community Centers throughout the region. She has served as the National Coordinator of DanceAfrica America and in 1988 was honored with Tony Taylor Award for outstanding service to the field of Dance. Carla was named Washingtonian of the Year by Washingtonian Magazine in 1997.
---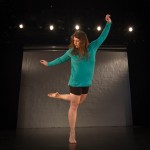 Shannon Quinn graduated from Winthrop University in South Carolina in 2004. She earned her BA in Dance with K-12 certification. Shannon is currently on staff at Dance Place as the Director of Next Generation Youth Programs. She had taught throughout the DC Metropolitan area in several DC public schools as well as Knock on Wood Tap Studio, Jewish Community Center of Greater Washington, Dance Place, and City Dance. Shannon is also on faculty at the Catholic University of America where she teaches beginning and intermediate Modern dance classes. She is the Artistic director of ReVision dance company, a resident company at Dance Place. Shannon has danced with Modern dance company Carla & Company and is also currently dancing with the Next Reflex Dance Collective. Shannon has also performed works by other choreographers such as Jessica Merchant, Helanius Wilkens, Amir Kolbin, April Betty, Sandra Atkinson, Lynn Bowman, Mary Love Ward, Nellie Rainwater, and Juliana Calderon.
---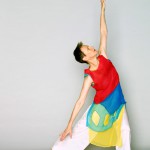 Deborah Riley is the Dance Place Director and has been a member of the Dance Place faculty since 1987. She has taught at the University of California/Santa Barbara, George Mason University, American University, the Peridance Center in New York City and has been a guest artist in numerous universities, colleges and community settings across the U.S. She was a member of Douglas Dunn & Dancers from 1978-87, touring extensively in Europe and the US. She has been director of her own company based at Dance Place since 1987, Deborah Riley Dance Projects.
---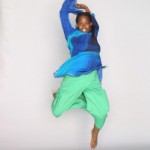 Sylvia Soumah is the founder and Artistic Director of Coyaba Dance Theater. She has studied, performed, and taught throughout the DC Metro area and abroad. She has studied in Conakry, Guinea with Les Ballets Africaines, and Senegal under the director of Bouly Sonko, Artistic Director of the National Ballet of Senegal. She also performs with Erika Thimey Dance Theater and Carla & Company. Visit coyabadancetheater.org for more information.
---