Our Contributors
Dance Place is recognized for its leadership role and model programs that expand the field of dance, nurture leadership for the future and strengthen community partnerships.
Performance admissions and class fees cover just a fraction of our operating costs. We can only succeed in our mission through the help of numerous friends and institutional supporters.
Schedule Recurring Donation Now »
Thank you to our official 35th Anniversary Season Partners!
Thank you to our generous foundations, corporations, government agencies and individual donors who contributed to Dance Place's ongoing programs and general support fund!
SEPTEMBER 1, 2015 – AUGUST 31, 2016
$115,000 and above
DC Commission on the Arts and Humanities
Ford Foundation
$80,000 – $114,999
DC Trust for Youth
$50,000 – $79,999
Morris & Gwendolyn Cafritz Foundation
Kresge Foundation
National Endowment for the Arts
US Fine Arts Fund / National Capital Arts and Cultural Affairs Program
$20,000 – $49,999
Anonymous
DC Department of Energy and Environment
DC Office of the State Superintendent for Education
Eugene and Agnes E. Meyer Foundation
National Performance Network*
Howard and Geraldine Polinger Family Foundation
Share Fund of the Community Foundation for the National Capital Region
$10,000 – $19,999
Stephen & Jeanette Bruce
Joseph & Joan Cullman Foundation for the Arts, Inc.
New England Foundation for the Arts
Mid Atlantic Arts Foundation
The CenterStage at the Reston Community Center
Shubert Foundation
$5,000 – $9,999
Damien Agostinelli & Janice Marks
BET
Bloomberg*
Carol & Willis Bradwell
William & Brigid Brakefield
Bozzuto Group*
Busboys and Poets*
Clarence B. and Joan F. Coleman Charitable Foundation
Corina Higginson Trust
Dallas Morse Coors Foundation
Dimick Foundation
England Family Foundation
Jannes Waples Gibson
Graham Holdings
Cindy Hallberlin & Joel Kanter
Daniel Hitchcock & Linda Arvin
Jerome L. Green Foundation
Nancy Peery Marriott Foundation
Mars Foundation
The George Preston Marshall Foundation
Max and Victoria Dreyfus Foundation
The Menkiti Group*
Mid Atlantic Arts Foundation
Jared & Rachel Paul
Carla Perlo & Richard Pilkinton
Juan Carlos Rincones & Tom Pheasant
Sydney Polakoff Charitable Fund
United Way of the National Capital Area
Walter A. Bloedorn Foundation
$2,000 – $4,999
Allstate
Rashmi & Curt Bartlett
Bank of Georgetown
Rich Bernardi & Joyce Wilker
Bognet Construction Company
Joseph E. Gangloff
Giant Food
The Kiplinger Foundation
MAXIMUS Foundation
Anne McGuirk
MRP Realty
Northrop Grumman ECHO
Occasions Caterers*
Pepco, an Exelon Company
The Sydney M. Polakoff Charitable Fund
Deborah Riley & Mary Beth Flournoy
Allan & Sheryl Rivlin
Denise Rollins
Wendy Shapiro & Charles Ferris
Carol Shuster – Polakoff Family Foundation
Edward Sherman
Tom Lane Fund
George Wasserman Family Foundation
World Bank Community Connections Fund
Xerox
$1,000 – $1,999
Anonymous (2)
Brady Birdsong
Karen Brooks Hopkins
John Clark & Ana Steele Clark
Jim Epstein
Lionel Epstein & Elizabeth Streicher Epstein
The Neighborhoods at EYA
Thomas Flournoy
Deanna Francl
Katherine & Gerald Freshley
Robert Friedson
Nancy Garruba & Chris Hornig
Jack Gerard
Willard Hillegeist
Vincent Hurteau & Steve Henry
NEA Foundation
Irma Poretsky
Melinda Salzman & W. Sherman Edwards
Schneider's of Capitol Hill*
Daniel Phoenix Singh
Jim Stiegman & Susie Ryan
Sam Turner & Alicia Luchowski
David Wolfel & Erika Lehman
$500 – $999
Alternative Gifts of Greater Washington
Patti Berman
Julia Brennan
Jennifer Campbell & Jeff Munn
Jon Palmer Claridge
Nancy Cohen
Winnie Dreier
James Ellzy & Francis O'Malley
Harriet Moncure Fellows & Jay Fellows
Mike & Bess Foley
Fresh Fields / Whole Foods
Sandra L. Gibson & Associates, LLC
Robin Gilmore
Barbara Griffith
Linda Harris
Fred & Christine Hill
W. Christopher Hollinsed & Yolanda Alcorta
Ann Jimerson & Larry Klein
Kay Kendall
Robert and Arlene Kogod Family Foundation
Marvin & Dede Lang
Jake and Pum Lefebure
Dorothy Dort Levy
Joseph & Marrla LiPuma
Robin Lyttle
Karen McCluskey & Misti French
Lesa McLaughlin
Jennifer Meyerloft & Peter Mandelstam
O'Donnell & T. Galassi
Lisa Paul
MonaCheri Pollard
Prince Frederick Graphic & Printing*
Alice M. Rivlin
Sidney Schulman
Mary Ellen Signorille
Larry & Paulette Walker
Stanley Walker
Adam Weers
Jodi Wesemann
Doug & Catherine Wheeler
Njambi & Earl Wynn
$250 – $499
Anonymous
Richard Apatoff
Natasha Boyce
Kirsten Brady
Lisa Brannock
Clifford Brody
Barbara Burton
Stephen Clapp & Laura Schandelmeier
Yolanda Cole
Carleene Dei
Alice & Jill Denney
Patricia Doykos
Justine Epstein
Alan Fedorowsky & Stephanie Millon
Barbara Finkelstein
Erica Gibson
Theresa Goedeke
Jennifer Hardy
Zoe & Michael Hathaway
Karen Hein
Rhonda Henderson
John Hoskinson
Carolyn & Anthony A. Jackson
George Jackson
Michelle R. Jones
George & Rhea Kosovic
Jill & Paul Levine
Linda Levine & Stuart Hershey
Linda Lewett
Judith Lieberman
Morrine & Dan Marantz
Philip & Evelyn Mattar
William McKinnon Jr.
Lindsay & Bill McLaughlin
Cheryl McQueen
Dr. Gail Minor-Smith
Rahel Nabkodonozor
Deborah Lee Polhemus
Maureen & Doug Robinson
Melrose Fund of the Bank of America Charitable Gift Fund
Amy Rutt & Heather Boonstra
Patrick Scheper
Hank Schlosberg
Pamela Schonberger
Jessica Sloane
Andrea Snyder
Douglas Sonntag
Victoria Stanley
Heidi Zimmer
And the many other individuals who generously made contributions of $1-$249!
*2016 – 2017 Season Sponsor
Thank you to our generous individual donors who contributed to Dance Place's Legacy Onward initiative!
SEPTEMBER 1, 2016 – NOVEMBER 11, 2016
$2,500 and above
Damien Agostinelli & Janice Marks
Dianne Brace & Robert Lynch
Carol & Wills Bradwell
Jannes Waples Gibson
Bo & Kymber Menkiti
$1,000 – $2,499
Karen Bradley
Charles Ferris & Wendy Shapiro
Kathy & Gerald Freshley
Nancy Garruba & Chris Hornig
Candace Jackson
Amanda Sweet
$500 – $999
Edward & Susan Apple
Yolanda Cole
Barbara Deutsch
Harriet Moncure Fellows & Jay Fellows
Anne Fillippone
Joseph Gangloff
Sandra Gibson
Stuart Hershey & Linda Levine
Timothy Kime
Ethelyn Owen
David Wolfel & Erika Lehman
$250 – $499
Morris Antonelli
Mark Banks
Nathan & Esther Finkelstein
Marilyn & Peter Fuchs
Melissa Gerald
Christina Kminek
Dorothy Dort Levy
Lesa McLaughlin
Irfana Noorani
Richard Pilkinton
Thank you for our WordPress plugin donation from:


Thank you to our corporate housing sponsor: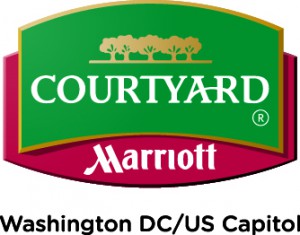 Thank you to our theater supplies sponsor: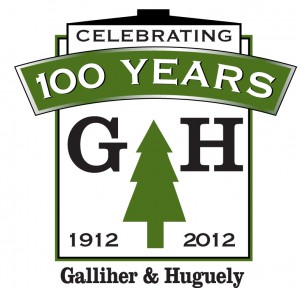 Schedule Recurring Donation Now »
Donations may also be made to Dance Place through the Catalogue for Philanthropy.
To contact our development office about corporate sponsorship, please call 202-269-1601.
Header photo: Culture Shock DC by Glenn Orion Photography