Artist Highlight: Miya Hisaka, Founder/Producing Artistic Director of DCCDT / El Teatro de Danza Contemporanea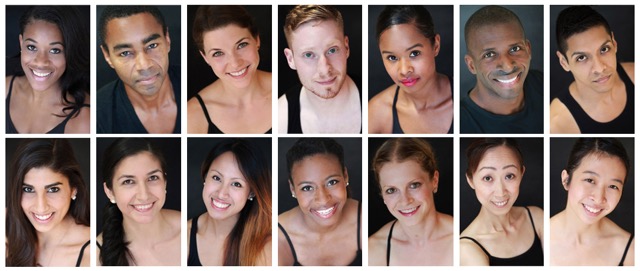 Under Miya Hisaka's direction, DC Contemporary Dance Theater / El Teatro De Danza Contemporanea made its way through two continents and thirty years of artistic work. Hisaka brings ethnically diverse dancers, their root differences, as well as their similarities in executing impeccable artistry unto the center of the concert stage. It is only natural for Dance Place to be so dedicated to this affiliation as our own mission emphasizes diversity in what we present on stage and those we serve in all of our community programming. What Dance Place represents, DCCDT embodies – Miya Hisaka elaborates in the following short exchange.
When was the first time you performed at Dance Place? What do you remember from that experience?
DC Contemporary Dance Theatre has had a 30-year relationship with the Dance Place, and their amazing directors, Carla Perlo and Deborah Riley. DCCDT was the first company to perform in the Brookland Dance Place space when it first opened in December 1986; we have continued to have our performance season there every year since. Our experience at Dance Place has always been the most positive experience of any theaters we have performed in. It has been more than a theater, it has been our second home, and all the Dance Place staff has become our second family. Words cannot express the deep gratitude we have for all. Carla and Deborah, you will be so missed by us all.
How do you find inspiration for your art-making process?
My major inspirations in my art making process are the inspiration I get from my dancers, the repertoire we dance, and our mission. Since the day I created DCCDT in 1984, I have always been blessed to work with some of the greatest dance artists, not only in DC but also in the world: DC's best & our co-founders, Adrain Bolton and Kathy Smith, Francisco Castillo and our many Salvadoran/Latino dancers, to today's diverse multicultural dancers from the Philippines, Japan, Cuba, Mexico, Egypt and some of DC' s most renowned African America talent. We hope to raise general awareness and appreciate all our cultural heritages through our storytelling dances, with universal messages about love, life, hope and peace. We also dance diverse styles ranging from classical ballet, modern, to the indigenous. There is not a day in my life I am not grateful for the great artists we work with, and for my life mission of diversity and excellence in the arts.
DCCDT / El Teatro De Danza Contemporanea will be performing "Ubuntu: For the Whole of All Humanity-Bridging DC's African American and Latin Communities" at Dance Place on Saturday, December 3 at 8pm and Sunday, December 4 at 4pm. Get your tickets now.
Photo by Camryn Shegogue