Farewell message from Carla & Deborah

August 31 marks Carla and Deborah's last day as Directors of Dance Place. We cannot thank Carla and Deborah enough for the love, dedication, passion, wisdom and spirit that they have given to Dance Place. Of course they would like the chance to say good-bye in their own words! Please read their own farewell messages below as they transition to Directors Emeritus.
From Carla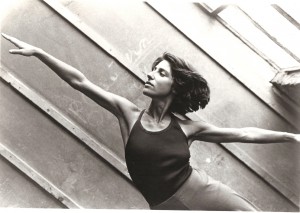 Life moves so quickly and change is a daily experience of wonder. I am so thankful for the support I have received during these thirty-seven years serving as Dance Place's Founding Director. I have loved being an active dancer, teacher, choreographer, performer, presenter, arts administrator and community activist. Dance Place has been the perfect home for me. I cherish the partnerships with so many wonderful people who have shared my vision for creating a special place where people feel welcome and part of a creative, artistic experience. I embrace this opportunity to become Founding Director Emeritus. In this capacity, I will continue to assist our organization maintain its journey of creativity, grace and positive impact. I will continue to teach and consult in the DC area and throughout the United States in order to share the many lessons I have learned throughout my career.
I have surrounded myself with some of the most talented and intelligent artists, business people and arts administrators in order to fully develop Dance Place. I attribute my success to the influence of my inspirational father, Hyman M. Perlo, supportive family members and friends. I was fortunate to receive crucial training and mentoring from outstanding teachers such as Thelma Hill, Jefferson James, Jan Van Dyke and Chuck Davis. I also thank my family and friends for their vital partnerships and support including: Edith Perlo, Lisa Paul, Richard Pilkinton, Daniel Perlo Bloom, Steve Bloom, Jim Epstein, Robin Lyttle, Sam Turner, Sue Apple, Karen Hopkins, Tina Silverman, Jannes Waples Gibson, Wendy Shapiro, Cindy Hallberlin and Denise Rollins. I thank the amazing Dance Place staff and teaching faculty (especially my Co-Director Deborah Riley, as well as Sylvia Hall, Marcia Howard, Donna Kearney, Emily Crews, Shannon Quinn, Ben Levine and Judy Estey), members of our Board of Directors, youth attending our Energizer programs, students, performers, musicians and contributors.
I am overjoyed with the Board of Director's selection of Christopher K. Morgan as Dance Place's new Executive Artistic Director and we have every confidence in his ability to lead our wonderful organization to even greater heights of nurturing artists, engaging audiences, helping educate our youth and building community through the arts.
The organization needs all of our support and participation. I hope you will join with me as I continue to invest financially and personally in Dance Place, knowing the many benefits that are derived from being a part of our family. Please continue to join me at Dance Place in the studio, theater, teaching at our Creative Education Center, at the Arts Park and in the gardens.
With love and appreciation,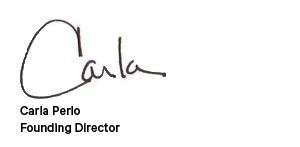 From Deborah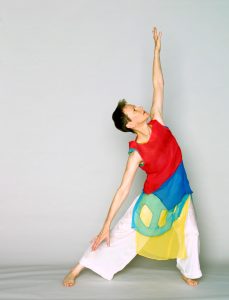 What an honor and gift to have had an artistic and administrative home at Dance Place and to partner with Carla as Co-Director of the organization. I arrived 30 years ago as an orphaned artist and depart as a leader, knowing that the impact of my contributions has strengthened our evolution. Working with our dedicated board and amazing staff has been a great reward. My life is incredibly enriched by our beautiful family of artists, staff, board, students, children, neighbors and audiences. While I'll miss the closeness of my DP family on a daily basis, I'm staying well connected as Director Emeritus through my continued teaching, consulting with Christopher whenever he needs me and attending performances.
My life at Dance Place expanded my horizons and most importantly, deepened my experience of creativity, service and community. Having a supportive artistic home at Dance Place has been my anchor, balanced with my domestic life and wonderfully supportive wife, Mary Beth. Of all the many positions I've held at Dance Place, most meaningful has been my partnership with Carla. We've maintained our commitment to each other and crafted a duet unlike any other as we've grown an institution.
My heartfelt gratitude to our board members whose contributions and leadership span 1980 to the present day, and especially Jannes Waples Gibson, Wendy Shapiro and Denise Rollins for their friendship and support during our Capital Campaign and now leadership transition. Our staff is unsurpassed in their fierce commitment, passion and exemplary work.
I am now exploring the many possibilities ahead. My immediate next steps are focused as a teaching artist with Studio Theatre Acting Conservatory, Arts for the Aging, independent classes at Dance Exchange and, of course, right here at home at DP. Consulting with nonprofits on fundraising and board development is also on the horizon as is honing my vegan culinary interests.
I believe with all my heart that Christopher K. Morgan is exactly the right person to hold leadership as the new Executive Artistic Director. His generosity, kindness and firm conviction to uphold the values of Dance Place is paired with a strong vision for the future. I look forward to supporting him on this path and to seeing all my DP family on our campus.
Gracefully,