NEWS: Dance Place featured by DC Lottery

DC Lottery selected Dance Place to be the face of Brookland / Edgewood in their new Neighborhoods Campaign, celebrating the amazing communities that make up DC. By counting our gorgeous facade alongside iconic DC sites like Ben's Chili Bowl and the Chinatown gate, Dance Place represents the best of DC's unique arts and culture.
Grab a Brookland scratch card anywhere lottery tickets are sold to support our neighborhood. Even if you don't win, you can enter into DC Lottery's 2nd Chance contest!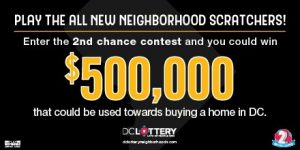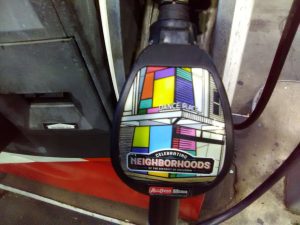 Take a pic of the many surprising places you can find Dance Place – like buses, posters and even gas pumps (seen right)! Tag your photos and we'll feature you on our website and social media! Where will YOU find Dance Place?