Instructors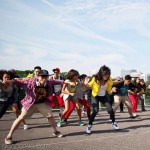 Culture Shock DC is a non-profit organization committed to using the art of hip-hop dance as a tool for providing constructive alternatives for urban youth through dance training and mentor relationships, as well as educating the broader community about the positive influences and possibilities of hip-hop culture.
Culture Shock dancers take their passion one step further by sharing their talents with the surrounding community. The Company's on-going commitment to community involvement is exemplified by its Future Shock and Mighty Shock youth outreach programs. Culture Shock dancers work one-on-one with Future Shock and Mighty Shock kids to offer them a positive alternative to some of the destructive influences plaguing today's youth. The program provides mentoring and dance training to teens and youth ages 17 and under. Future Shock dancers are then given the opportunity to exhibit and showcase their talents to the community, friends, family, and peers.
---
Originally from southern California, Tiffanie Carson earned her MFA in Dance from New York University's Tisch School of the Arts and completed her BFA in Dance Performance at Chapman University. Tiffanie Carson is Adjunct Assistant Professor of Dance at the Shenandoah Conservatory at Shenandoah University and is specialist in contemporary & commercial jazz dance. As choreographer for the Shenandoah Conservatory Dance Ensemble, Tiffanie has presented works at the 2016 New York Jazz Choreography Dance Project at the Salvatore Capezio Theater in NYC, the 2016 Annual VelocityDC Dance Festival at Sidney Harman Hall in Washington, DC, the 34th Annual Choreographers' Showcase at the Clarice Smith Performing Arts Center in Maryland and the 2017 Pushing Progress Series in NYC. In addition to teaching in higher education Tiffanie also dances and acts as Assistant Director for Christopher K. Morgan & Artists (CKM&A), with whom she has performed at the Kennedy Center Millennium Stage, Sidney Harman Hall, The Alden Theatre in McLean, VA as well as American Dance Institute in Rockville, MD. From CKM&A's 5thAnniversary Concert, Tiffanie was described as having "achieved a choreographic homerun" with her 2014 work Deprivation. In her encore 5th Anniversary performance of Selling Out Carmel Morgan of criticaldance.org stated "Carson's ferocity adds a different dimension to the original [and her] energy transforms the work." As an educator, she has conducted CKM&A's annual winter and summer intensives as well as numerous residencies at regional universities. Tiffanie has also traveled with the company to France to conduct an intensive at the Ècole Superieure de Danse de Cannes Rosella Hightower. This season, CKM&A will continue traveling across the US for the national tour of Pōhaku where she acts as Company Manager and Rehearsal Director. Tiffanie has been a dance educator for the past 15 years traveling nationally and internationally, having been welcomed as a guest artist and master teacher in California, Hawaii, Missouri and Taiwan.
---
DC Casineros is the premiere Cuban Salsa (Rueda de Casino) dance troupe in Washington, DC, founded in early March of 2005 in the Adams Morgan nightclub Havana Village and directed by Amanda Gill.
Our teaching methodology and practice is based and modeled after the International Foundation "Casino Para Todos" curriculum: (more info)
For information about performances, private classes, team-building and school/workplace presentations please visit: www.dccasineros.org
---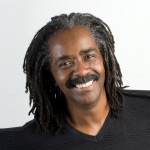 Ralph Glenmore is a former principal dancer with The Alvin Ailey American Dance Theater. He has performed in several Broadway productions, including A Chorus Line, Bob Fosse's Dancin', Reggae and Bubblin' Brown Sugar. He served as Resident Dance Supervisor for The Lion King-Los Angeles Production. He has worked on several production with Debbie Allen and The Debbie Allen Dance Academy, The Lula Washington Dance Theater, The Liz Lerman Dance Exchange, The Duke Ellington School of the Arts, The Dance Institute of Washington as Instructor/Rehearsal Coach/ Choreographer/Stage Manager and Performer. He has recently been awarded The Legend of Dance Award presented by The Black College Dance Exchange. He is now Professor of Jazz Dance at American University and an instructor at The Washington Ballet @ Thearc.
---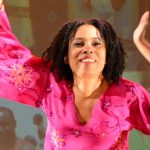 Marcia Howard is a performing company member with Coyaba Dance Theater. She began her training in Baltimore, MD where she studied ballet, modern, and jazz dance with Gwendolyn Biddle at The Francine School of Dance. Marcia performed professionally as a modern and ballet dancer with The Baltimore Dance Theater, under the direction of Orville Johnson and Eva Anderson. In 1995, she began her training in traditional African dance of Guinea and Senegal, with Sylvia Soumah, which lead to her becoming one of the original company members of Coyaba Dance Theater and coordinator of Coyaba Academy youth programs. Marcia traveled to Senegal in 2000 to study with Bouly Sonko of Les Ballet du Senegal and returned in 2008, to further her studies in traditional dance and culture of Senegal and Guinea. In 2017, she traveled to Havana, Cuba to study Afro-Cuban dance and music. Since 1999, at The Dance Place Marcia has been on faculty teaching West African dance. At Imagination Stage (Bethesda, MD), she is the Senior Faculty of Dance Education. At American University, since 2004, Marcia has been on faculty teaching African Dance. Performing nationally and internationally with Coyaba Dance Theater, highlights include Seoul, Korea, DanceAfrica Chicago, for Michael Jackson at the Ethiopian Embassy in Washington, DC and for Oprah Winfrey at Uncommon Heights in Washington, DC.
---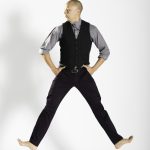 Christopher K. Morgan brings over 20 years of international experience and artistic acclaim to his leadership roles as Executive Artistic Director of Dance Place, Artistic and Executive Director of Christopher K. Morgan & Artists (CKM&A) and Director of the Dance Omi International Dance Collective. His Native Hawaiian ancestry and a diverse dance career that moved him from Orange County, CA to San Diego, Munich, New York, London, Dublin and Washington DC. Christopher founded CKM&A in 2011; the same year Dance Magazine profiled him as one of six breakout choreographers in the United States. Said to be "charming and poignant" by The New York Times, his choreography has been presented in 18 countries on 5 continents.
Christopher's diverse dance experiences have all contributed to his technique class that reflects the many skills required of today's working dancer. Christopher's movement vocabulary incorporates a balletic use of the lower body, intricate gestures and a sinuous use of the spine. He is greatly interested in movement efficiency through the use of clear timing and precise expenditure of momentum. Through a warm-up that integrates release technique, yoga, the traditions of modern dance and a thoughtful build-up to full-bodied, virtuosic movement, students are asked to bring their entire selves to the class and express themselves without inhibition.
---
Sarah Beth Oppenheim hails from the Wild Wild West where she had trouble cutting on the dotted black line, so she read Steinbeck and became a modern dancer instead. Ever since, she has enjoyed creating dramatic entrances and exits worthy of a swinging saloon door. She earned her BFA at SUNY Purchase and her MFA at University of Maryland. Career highlights include dancing in forsaken storage closets and performing for Baryshnikov with kale in her incisors, along with gigs at Dance Omi, Ponderosa, The Kennedy Center, Dance Place, The Duke on 42nd St, Marfa, on top of the Chelsea Hotel and secret performances in Lincoln Center's Koch Theater when she was done cleaning up at the end of the night. Since landing in the middle of the country's worst traffic, she has lovingly driven to rehearsals for Stephanie Miracle, Tzveta Kassabova, Sharon Mansur, Robin Neveu Brown, Jessie Laurita-Spanglet, Erica Rebollar and Colette Krogol & Matthew Reeves' Orange Grove Dance. She is Artistic Director of Heart Stück Bernie, an avant garde dance company that weaves highbrow and lowbrow zeitgeist ingredients into site-specific work, dance theatre, and studio-lab education. Most at home barefoot on marley, Sarah has taught modern dance for 20 years in universities, studios and outreach programs around the world and now here in the DMV. She is thrilled to join the Dance Place Faculty and she hopes you'll join her in the studio with the shared desire to sweat hard and laugh easily.
---
Carla Perlo, Founding Director Emerita, was Dance Place's Founding Director from 1980-2017. She has had an active career choreographing, performing, teaching, presenting and producing dance for over 50 years. She has taught across the US and in London, Paris, Italy, Austria, Israel, Mexico and Brazil. Carla teaches and lectures at universities, colleges and community centers throughout the region. She served as the National Coordinator of DanceAfrica America from 1990-1994 and in 1988 was honored with Tony Taylor Award for outstanding service to the field of dance. Carla was named Washingtonian of the Year by Washingtonian Magazine in 1997. She is now returning to an active career in teaching dance and horticulture as well as providing services as a consultant in organizational development, programming and creative placemaking.
---
Andrea Petty-Brown started working at Dance Place 2009 as a youth program volunteer in the Energizers Afterschool Program. As a leader in the program, she worked with students to develop their skills in math, reading, spelling, science, hand crafts & comprehension as well as physical fitness.
She currently teaches Tumbling year-round in Dance Place's Kids On The Move program, where she builds student confidence in gymnastic fundamentals as well as grows citizenship, comprehension skills and physical enrichment. She also teaches at many DMV area schools in Dance Place's OutReach program, where she fosters self-expression and trust quickly with huge student populations.
"This is who I am, what I am & won't be any other way because I am: Growth, Respect, & Love for Dance with Artistic Expression!"
---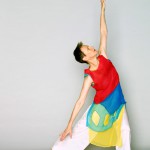 Deborah Riley is Director Emeritus of Dance Place and has been a member of the Dance Place faculty since 1987. She has taught at the University of California / Santa Barbara, George Mason University, American University, the Peridance Center in New York City and has been a guest artist in numerous universities, colleges and community settings across the US. She was a member of Douglas Dunn & Dancers from 1978-1987, touring extensively in Europe and the US as well as creating work with collaborator Diane Frank, touring and performing internationally. Her company Deborah Riley Dance Projects was a resident company at Dance Place from 1987-2008. She's a certified Laban Movement Analyst (CMA) and features that methodology as the basis for her classes.
---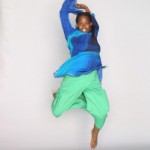 Sylvia Soumah is the founder and Artistic Director of Coyaba Dance Theater. She has studied, performed, and taught throughout the DC Metro area and abroad. She has studied in Conakry, Guinea with Les Ballets Africaines, and Senegal under the director of Bouly Sonko, Artistic Director of the National Ballet of Senegal. She also performs with Erika Thimey Dance Theater and Carla & Company. Visit coyabadancetheater.org for more information.
---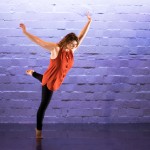 Shannon Quinn graduated from Winthrop University in South Carolina in 2004. She earned her BA in Dance with K-12 certification. Shannon is currently on staff at Dance Place as the Education Director. She had taught throughout the DC Metropolitan area in several DC public schools as well as Knock on Wood Tap Studio, Jewish Community Center of Greater Washington, Dance Place, and City Dance. Shannon is also on faculty at the Catholic University of America where she teaches beginning and intermediate Modern dance classes. She is the Artistic director of ReVision dance company, a resident company at Dance Place, leading the company in two South African tours and performances throughout the DC Metropolitan and Baltimore areas. Shannon has danced with Modern dance company Carla & Company has performed works by other choreographers such as Jessica Merchant, Helanius Wilkens, Amir Kolbin, April Betty, Sandra Atkinson, Lynn Bowman, Mary Love Ward, Nellie Rainwater, Juliana Calderon and Next Reflex Dance Collective.