Dance Place Family Day
September 9
|
Recurring Event
(See all)
An event every day that begins at 12:00am, repeating until September 10, 2017
Free
Event Navigation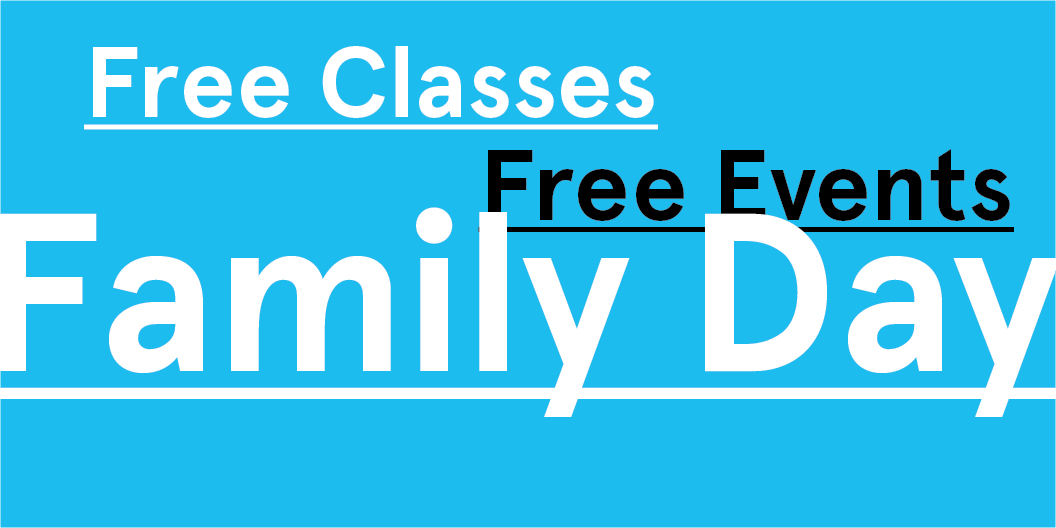 September 9
Join your neighbors | Meet our teachers | Try a new class
Get the Dance Place experience for FREE and introduce your child to their neighbors and to the arts. All of Brookland / Edgewood comes out for this annual celebration of our thriving, artistic community and you're invited! Get the kids moving in sample classes, make something beautiful with guided arts and crafts and so much more!
KIDS CLASSES
9:30-10:15am: Mommy & Me
This class is designed for students and one accompanying adult (Mom, Dad, Grandma, etc) to dance together. Young students are introduced to a class structure, age appropriate stretches, coordination exercises and rhythm. This class encourages student expression while experiencing dance, music and imagination.
Age: 18mos – 2.5
Attire: comfortable clothes for movement
Try this class for FREE >>
10:30-11:15am: Creative Movement
A pre-schooler's introduction to dance. Rhythm and movement games teach students new ways to express themselves. Students learn basic dance elements and vocabulary, space, time and body awareness, as well as dance class etiquette.
Age: 3 – 5
Attire: shorts or sweatpants, t-shirt
Try this class for FREE >>
11:30am-12:15pm: Ballet / Tap
Beginner's class that gives students a technical foundation and the basics of ballet and tap dance forms.
Age: 5-10
Attire: leotard, tights, ballet and tap shoes
Try this class for FREE >>
12:30-1:15pm: Jazz
Jazz is an upbeat, stylish and versatile dance form. This technical class includes a strengthening warm up, across the floor movements, leaps, turns and center combination work to fun and upbeat music.
Age: 9 – teen
Attire: footless stretch pants / tights, t-shirt / leotard and jazz shoes
Try this class for FREE >>
1:30-2:15pm: Hip Hop
Students learn techniques including popping, locking and house elements and have opportunities to work on their own freestyle abilities. This class builds strength, stamina and style through contemporary hip-hop movement.
Age: 6 – 8
Attire: sweatpants, t-shirt, sneakers
Try this class for FREE >>
Attention Parents: Dance isn't just for the kids!
Adult classes continue as regularly scheduled during the morning. Get a special discount on a trial adult class while your kid is in class!
FAMILY FUN
10am-3pm: Arts & Crafts
Create something beautiful with professionally led arts & crafts! Children and adults alike can play and explore with beads, balloon art, face painting and chalk art!
10am-3pm: The Golden Doors to Freedom Project
A participatory arts project that turns abandoned doors into dramatic vehicles for communal focus on human trafficking. Guided by master gilder William Adair and photographer Kay Chernush, trafficking survivors and allies convert discarded wooden doors into freedom portals. Using 23k gold leaf, participants write, stencil, draw, scratch, burnish and embellish the doors with their own thoughts about trafficking. As survivors transform a "piece of junk" into a compelling work of art, they see new possibilities for their own lives. For allies, the Doors open opportunities for reflection, engagement and action.
11:30am-1:30pm: Garden Club
Grow with us and learn tips from the best to take back to your garden!
PUBLIC ART
Official unveiling of Dance Place's newest public art commissions by My Ly, Charles Bergen and Steve Prince! Enjoy our artistic new mural, downspout and trashcans to keep our park beautiful, creative and clean.
Funded by Department of Energy and Environment and DC Commission for the Arts and Humanities.
Related Events