The Alan M. Kriegsman Creative Residency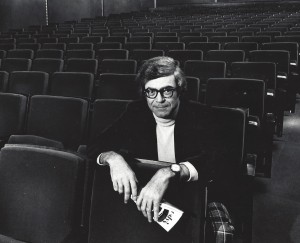 The Alan M. Kriegsman Creative Residency honors Alan M. "Mike" Kriegsman, who was awarded the Pulitzer Prize in Criticism in 1976, the first Pulitzer for writings on dance. While he belonged to the entire world of dance, Mike was a special friend to Dance Place and the artists presented here.
This program was established by Sali Ann Kriegsman and Dance Place in remembrance of "Mike" Kriegsman's passionate support of artists and their commitment to research and discovery. The five day residency offers focused time for the early development of new work by established choreographers.
Artist Selection Committee 2017: Sali Ann Kriegsman, Suzanne Carbonneau (dance critic & historian), Deborah Riley (Director, Dance Place)
2018 Residency Artists
Ephrat Asherie: April 2 – 9
Creating a new duet with veteran actor, dancer, performance artist Bill Irwin
Raja Feather Kelly:

May 9 – 16
Developing the work Warhol Wednesday with his company the feath3r theory

Deborah Riley: Winter/Spring
Developing Along the Way
Watch a recap of the 2017 AMK Creative Residency
Previous Residencies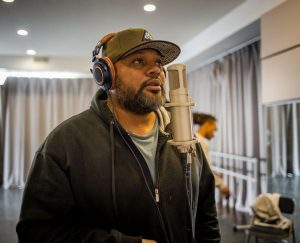 Rennie Harris:
February 13 – 19, 2017
Founder / Director of Rennie Harris Puremovment, Rennie Harris RHAW and Rennie Harris Grassroots
Developing Funkedified
Number of participants: 4 dancers, composer, director
"I was inspired to try and figure out how to do another creation residency…The AMK residency gave me time to really relax and think about nothing but Funkedified.

Too often I'm creating works simultaneously because of lack of funding. Although I was in the middle of creating Lifted, I was able to take a complete break to focus on Funkedified – having a full concentrated break like that really helped." – Rennie Harris
Dianne McIntyre:
May 8 – 14, 2017
Founder /Director of Sounds in Motion, since 1988 an independent choreographer
Developing Speaking in the Same Tongue
Number of participants: 6 dancers, 3 musicians, director
"The time and the great space helped me to dig down and find new expressions of myself and to rediscover elements that maybe I had left behind as a choreographer.
I am extremely happy with the results – what we came up with in dance, music, philosophy, storytelling, questions and openness to next steps. I felt a great success from the residency.

Everything about my stay there was truly invigorating. Throughout the whole week, I was filled with creative juices." – Dianne McIntyre
David Brick: March 21 – 27, 2016
Co-Founder and Co-Director of Headlong Dance Theater
Developing Island of Signs
Number of participants: director, performer, visual designer
"For myself, I don't know how Island of Signs, the work I began at Dance Place, could have begun any other way. Being able to be on a retreat with my mother gave me the opportunity to bring my undivided attention to a continuous rehearsal process with complete immersion in the ideas and relationships I was exploring.

This residency has been the perfect thing at the perfect time, for giving me completely unfettered space and time without judgment or condition.

I am grateful for the unqualified support that everyone at Dance Place gave me to do and work exactly as I wanted to." – David Brick
Rosie Herrera: March 21 – 27, 2016
Founder & Director of Rosie Herrera Dance Theatre
Developing Play Pretend / Make Believe
Number of participants: director, 3 performers
"It has become harder and harder for us to find time to all be together in one space. With one dancer in Sarasota, one in Miami and the other in New York, it's been incredibly difficult to figure out how to coordinate our schedules.

The intimacy that is recreated with time together in and out of the studio, reflects in work that is bolder and more revealing. That is what makes this residency so special. Not only that it gave us the time and space to rehearse (which is HUGE!) but that is also allowed us time to be together, live together and have no outside distractions to take away from the creative process." – Rosie Herrera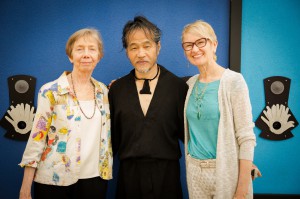 Koma Otake: May 3 – 8, 2015
Acclaimed member of trailblazing duo Eiko & Koma
Developing The Ghost Festival
Number of participants: one
"You're giving me lots of time and no other commitments…I can think about my dance! That's very unusual, very special." – Koma Otake
Our Donors
Many thanks to our generous donors who support this wonderful opportunity for artists!
2017 Residency Donors
Amelia Watkins, Barbara R. Britton, Barbara Weisberger, Bonnie Anne Brooks, Carolyn Keleman, Dana Reitz, Dawn Lille, Edward Sherman, Elise Bernhardt, George Jackson, Harold & Berenice Jacobs, Heather Kaye, Jannes Gibson, Judith Kinberg, Laura Johnson, Merianne Liteman and Louis de Merode, Nancy Umanoff, Neil & Kathleen Chrisman, Norton Owen, Sali Ann Kriegsman, Spider Kedelsky
Founding Donors
Ted Bain & Libby Smigel, Elise Bernhardt, Gigi Bradford ,Barbara R. Britton, Bonnie Anne Brooks, Katherine Brown, Neil & Kathleen Chrisman, Jon Palmer Claridge, John Clark & Ana Steele Clark, Patricia (Tiki) Davies, Molly Davies, Alice & Jill Denney, Barbara Dufty, Rima Faber, Louise Feinsot, Eliot Feld, Norman Fields, Jeanne & Joseph Godbout, David Gordon & Valda Setterfield Gordon, Sally Harris, Lisa & Murray Horwitz, George Jackson, Harold & Berenice Jacobs, Nancy Kalodner, Heather Kaye, Spider Kedelsky, Carolyn Keleman, Elizabeth Lerman, Dorothy Dort Levy, Dawn Lille, Merianne & Jeff Liteman, Robert Kirk Marx, Cynthia Mayeda, Marie Nugent-Head, Eiko & Koma Otake, Norton Owen, Nancy & Steven Poulos, Dana Reitz, Nancy Ribakove, David Lee Rosen, Rena Shagan, Edward Sherman, Andrea Snyder, Ellen Sollod & Kenneth Torp, Douglas Sonntag, Nancy Umanoff, Laurie Uprichard, Ellen & John Villa, Alex & Nancy Ward, Suzanne Weil, Barbara Weisberger, Doug & Catherine Wheeler.
For more information or to make a donation to the Alan M. Kriegsman Creative Residency, contact our development office at Dance Place at 202.269.1601. Photos of artists by David Dowling.