The Legacy Project
Looking for the Shirley Merritt Legacy Fund? Click here!
The Legacy Project gives friends and family the chance to honor the memory of a loved one by establishing a fund in their honor ($1,000 or more annually) that supports Dance Place's NEXTgeneration youth programs. Families can name their gift in support of an individual scholarship or to underwrite outreach performances and classes in schools by our resident companies. Individual scholarships are awarded to young people currently participating in one of our many after school or summer programs.
Inspire a child through the stories and pearls of wisdom of your loved one with an annual family contribution.
Schedule Recurring Donation Now »
Learn about the current Legacy Project Honorees
The biographies below were written by family and friends of the Legacy Project Honorees.
The Timothy J. Quinn Legacy Fund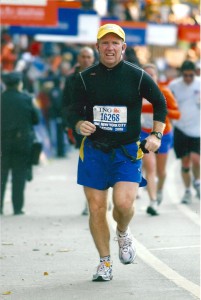 The legacy fund will support ReVision dance company's outreach work with individuals with intellectual and developmental disabilities. In addition, the fund will assist in the continued partnership with The Arc organizations nationwide.
With a larger than life personality, Timothy J. Quinn was a kind-spirited, humorous, and energetic man. Known to his family and friends as a "real life leprechaun", Tim was always the life of the party, telling numerous Irish jokes, and making everyone feel as if they were his best friend. Tim lived life to the fullest, leading an active life with a special passion for golf, hockey, Orioles baseball, and running. As an outstanding athlete, he ran in over 20 marathons, including his favorite NYC marathon several times. His enthusiasm for life was contagious.
Born into a large Irish family of nine, Tim was a family man. He was a loving father to his three children, Shannon, Danny and Padraig and whether attending dance performances, cross country meets, or playing ball, Tim loved supporting them in their own hopes and dreams.
Timothy J. Quinn was Executive Director of The Arc (Northern Chesapeake Region) from 1990-2010. A graduate of the University of Maryland School of Social Work and Community Planning, he received a master's degree in social work in 1984. A visionary leader and advocate for people with disabilities, he was respected nationwide for his efforts on behalf of individuals with disabilities and their families. During his tenure, The Arc NCR received recognition for the quality of its services and commitment to personal empowerment and inclusion. Mr. Quinn was recipient of the NCE's (National Conference of Executives of The Arc) 2009 Executive Excellence Award.
While the world has lost an extraordinary man in physical presence, he is very much still with each and every person he come into contact with.
Tim's Pearl of Wisdom: "If it wasn't hard, everybody would do it"
The Shirley Merritt Fund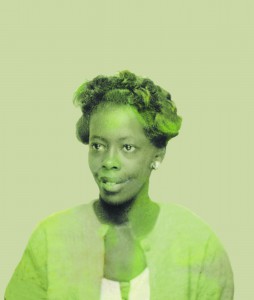 The Shirley Merritt Fund for Community Arts and Education is named after Sylvia Soumah's mother, Shirley Merritt. The fund supports the outreach programs of Coyaba Dance Theater and Coyaba Academy.
For 18 years, Sylvia, Founder and Aritstic Director of Coyaba Dance Theater, has positively impact the lives of children and artists through West African dance and drum performances and classes. Coyaba has performed throughout the United States and abroad including: Korea, Senegal, Guinea and Guinea Bissau. The Shirley Merritt Fund will increase the scope and reach of Coyaba by providing the following: scholarships for Coyaba Academy students, travel funds for study tours abroad, in-school workshops and performances, the Moving Wisdom Senior Program, and Coyaba's Costume Fund. 
Shirley Merritt was known for being incredibly hard working.  At the age of 15, she moved out on her own, courageously gave birth to her first child and raised her as a single parent. Education and appreciation for the Arts were very important to Shirley. She passed on her passion for the arts to Sylvia.  As avid social dancers, Sylvia's childhood was always filled with music. Although Shirley only had an 8th grade education, she made sure all six of her children graduated from high school.  In honor of Shirley, your generous support will help Coyaba Dance Theater keep her legacy alive, as the company uplifts the community and provides artistic educational opportunities for children, teens and adults.
The Michael Scot Henderson Memorial Scholarship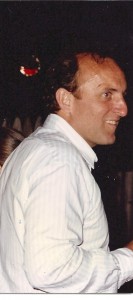 Michael Scot Henderson
July 31, 1943 – August 25, 1997
Michael Scot Henderson was known to his family and many friends as simply "SCOT,"  As the son of a diplomat, his family traveled the world and Scot spent part of this youth living in Libya.  Upon his return to the US when he was fourteen, his family settled in the Washington, DC area where Scot finished high school, and upon graduation, joined the Air Force.  After being stationed in Alaska, Scot returned home to DC and attended Community College.  He spent his summers working at BUFFALO GAP, a summer camp, where he formed many life-long friendships.  He loved the outdoors and eventually landed a job at the Ski Center in Washington, DC where he worked for over 13 years.
He met his future wife, Rita, during one of his travels to France and they married in 1975 and had two children, Katie and Matthew.  They eventually relocated to Southern California in 1980, where Scot opened "Little Orphan Overalls," a children's resale shop.  In addition to his passion about the recycling of gently used clothing, Scot always had a passion for antiques and eventually turned his passion into a business in 1993 when he opened a storefront, "City Slickers," to sell his growing collection of pottery, furniture and paintings. Scot left this earth much too early and succumbed to cancer in 1997 at the age of 54.
Scot knew and loved Dance Place.  He developed and coordinated the Marketplaces for "Dance Africa DC" and DanceAfrica America for many years.  While he was neither a dancer nor an artist, he understood the depth of the talent that passes through the doors of Dance Place and loved the creative spirit that takes place with each production.  He was truly a devoted fan!
Scot had an adventurous spirit that inspired everyone around him to push beyond what was comfortable and to seek new experiences.  He and Carla Perlo were great friends for over 35 years and one thing that Carla remembers Scot telling her time and again, "IT WILL ARRIVE, IT WILL HAPPEN AND THEN IT WILL BE OVER!"  A great pearl of wisdom from a truly unique and wonderful man.
The J. Bruce Llewellyn Memorial Scholarship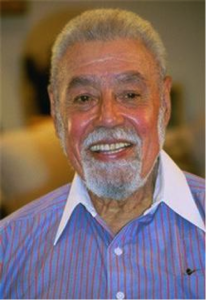 J. Bruce Llewellyn
July 16, 1927 – April 7, 2010
J. Bruce Llewellyn was born in East Harlem in 1927 to Jamaican parents who immigrated to the United States in 1921. Living in a predominantly white neighborhood, Llewellyn went to integrated schools and graduated from high school at age 16. In 1943, right after graduation, Llewellyn joined the army in a special cadet program. Within five years he served as first Lieutenant and became the youngest officer in his battalion. Llewellyn used his army severance to buy a liquor store in Harlem that he operated while simultaneously attending City College of New York. After graduating from City College he attended Columbia Business School and New York University School of Public Administration and Social Service. He earned his law degree from New York Law School in 1960.
Llewellyn was one of the nation's most successful African-Americans. His business career began when he worked in his father's restaurant selling magazines and Fuller Brush products. He launched his own entrepreneurial success by mortgaging everything he owned to turn a tattered chain of supermarkets in Harlem and the Bronx, the Fedco Foods Corporation, into a company with $100 million in annual sales. In 1963 Llewellyn joined David N. Dinkins, later to become mayor of New York City, and others to found 100 Black Men of America. This social and philanthropic organization began in New York and expanded throughout the United States. Llewellyn is best known for gathering a group of business partners, among them Bill Cosby and Julius Erving, to buy a majority share of Philadelphia Coca-Cola Bottling Company. This purchase marked the first ownership by an African-American of one of the company's bottling plants.
Llewellyn lived and thrived during trying times for many African Americans, leaving us with words of wisdom that still ring true: "You must act to acquire it with a vengeance and to pursue it with a passion."
The Mitchell Paul Memorial Scholarship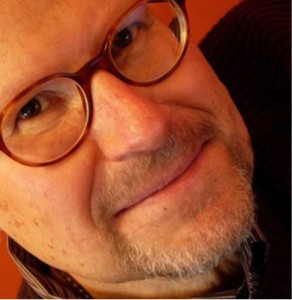 Mitchell Paul
February 23, 1949-December 25, 2011
Education
Mitchell Paul was born in Washington D.C. and grew up in the Montgomery County suburbs. After graduating from Montgomery County Public Schools, he attended the University of Maryland at College Park where he majored in history and graduated Phi Beta Kappa in 1971. Mitchell attended Georgetown Law School and upon graduation worked as an attorney for The Federal Trade Commission. Throughout his professional career, Mitchell served as the General Counsel for several businesses and established his own legal practice.
Personal
Mitchell married Lisa Perlo in 1970 and they were married for 41 years. Mitchell and Lisa have two children Jamie Paul Goldstein (Scot Goldstein) and Jared Paul (Rachel Klensin Paul) and four grandsons.
Pearls of Wisdom
There is no substitution for kindness and respect for others. This is the philosophy that Mitchell lived by in his personal and professional life. Whether a person was a loved family member, a client, a close friend or just a casual acquaintance, Mitchell always extended himself and in return that love and respect came back to him. Mitchell believed that it was important to keep your life in balance. In order to obtain this goal, one must work hard at their craft, but take the time to enjoy their family and friends.
The Dolores Polakoff Memorial Scholarship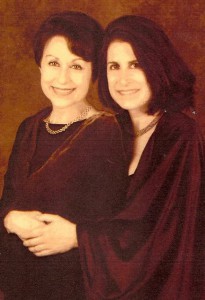 Dolores Polkoff
June 7, 1933 – January 16, 2007
Dolores Polakoff was born in Philadelphia and moved to Washington, DC when she was 12. Moving away from all her friends seemed impossible, but it turns out that it was the best thing that ever happened to her.  She was sitting on her own on the first day of school, and the three girls who approached her and introduced themselves became her closest friends for life.
Turning seemingly difficult situations into golden opportunities was a theme in her life. She started a family right out of high school, missing her chance to go to college. She found herself giving advice, help and support to her friends and family for many years, and realized that she wanted to get her degree in Psychology. After bringing up two children, Dolores pursued that ambition when her two sons went to college and received her undergraduate and graduate degrees in record time. She went on to have a wonderful career as a therapist with a specialty in working with families and adolescents.
Pearls of Wisdom
When something (or someone) seems difficult or poses a conflict, this is the most wonderful opportunity to learn something about you and grow. In doing so, you may surprise yourself and see that the difficulties in life lead you towards the most precious insights and relationships. Open your heart to people and realize that every person has gold in them, and though sometimes it is difficult to find, and not always obvious, make them feel special and show them compassion. Dolores lived her entire life in service to others and gave herself fully to others, but she would say that what she got back was ten-fold.
The Milton & Judy Silverman Memorial Scholarship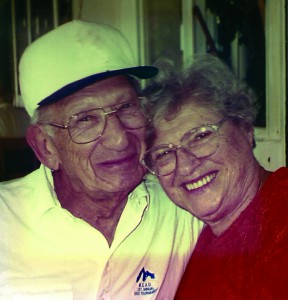 Milton V. Silverman: December 18, 1917 – September 25, 2009
Judith B. Silverman: July 19, 1919 – March 9, 2010
Milton and Judy Silverman married in 1942, Milton was 23 years old and Judy was 21. They died within six months of each other, as deeply in love as they had been on their wedding day, 68 years before.
They met at a Hillel House dance in Norfolk, Virginia in 1940. Judy could barely speak English as she'd just arrived in America a year before, escaping Nazi Europe. "She looked like Ingrid Bergmann," Milton used to say, "A beautiful woman, funny and graceful.  I fell in love with her, and even though she was seeing someone else at the time, I wouldn't give up until she agreed to go out with me." When she finally agreed to go on a date, she fell for him too. When asked what a gorgeous, statuesque woman saw in a poor, skinny, balding, short guy in a Zoot Suit, she'd always say the same thing with a grin, "He made me laugh."
However, in those days, there wasn't much to laugh at. America was at war. The devastating effects of the Great Depression still had an impact on working and middle class families and their struggle to "get ahead." Times were hard. Judy worried about the welfare of her family she left behind in Europe while she struggled to become a "regular American." She never did lose her heavy Viennese accent (combined with Southern inflections). Milton went in and out of businesses. Three children were born; they needed a bigger apartment; they needed baby clothes and beyond, but more urgently they needed to move out of the South to a community where there were better economic opportunity. They left the Portsmouth/Norfolk area in 1946 and moved to Milton's birthplace, Washington, DC where there always seemed to be work.
And work they did. In a little house in Langley Park, Maryland they raised a family. Milton worked 6 days a week, 14 hours a day. Judy kept her small semi-attached row house tidy. She made sure that there were always fresh meals on the table and her three children were well-scrubbed and well-behaved. By this time her parents, who had managed to escape Europe unscathed, needed Judy and Milton's help, too. A beloved aunt arrived from South Africa and needed support. Responsibilities mounted up and the two of them stepped up to the plate and took them on, because it was the right thing to do, not the easy thing. A lesson they taught their kids too.
Like so many Americans who belonged to "The Great Generation," Milton and Judy lived frugally and saved enough money to move out of their cramped half-house into the American dream of a nice split-level home in Kensington, Maryland. Now, instead of a crowded block with washing hanging out of the windows and bare backyard lots, there were trees, playgrounds, and a park at either end of the street. Milton did better in business, selling janitorial supplies for a large company. As Milton's client base grew, so did their nest egg: more money for vacations, newer cars, a boat to putter around the Potomac and eventually the Chesapeake Bay. There was money to send their children to college, too: University of Maryland, Emory, Catholic U, Temple, undergrad and graduate school. There was an abundance of laughter and mayhem in their home. Friends and family were always coming and going.  No one left the Silverman home empty-handed. Guests were often laden down with baked goods made by Milton's mom, Muma, who lived with her son and his family. There was always activity in the kitchen and Friday was music night in the family room when family and neighborhood friends joined the Silverman brood in singing the great American Songbook by the Gershwins, Cole Porter and Irving Berlin.
They had a good life together. They worked hard and encouraged their kids to do the same. They knew how to enjoy their time together, even when illness or tough economic times made the world look bleak.
Their legacy is one of hard work, a love for family, appreciation for their many blessings and a sense of gratitude for the many precious moments they shared in a life they built together.
The Anna Stoner Memorial Scholarship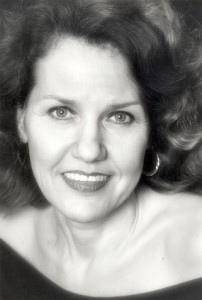 Anna Stoner
August 23, 1947 – January 31, 2010
Anna Stoner was born in Monrovia, Maryland and grew up in Frederick, Maryland.  She was a gifted and inquisitive academic student through high school and her studies at the University of Maryland.  Anna had a life-long passion for the performing arts, especially theater and dance.  She was a student at Dance Place for twenty-eight years, where she could always be found in the center of the back row, her favorite spot.  Her positive energy, beautiful dancing and vibrant smile never failed to light up the studio.  Her love of culture was nurtured by extensive travel and she loved living in the heart of DC for over 35 years.   She believed in education and engaged in continuing education throughout her life while working as an Executive Assistant for many different firms in Washington, DC.  She was self reliant, extremely positive, very intelligent, artistically talented and she loved people.
Pearl of Wisdom:
She always brought her positive energy, beautiful dancing and vibrant smile, which never failed to light up the studio.